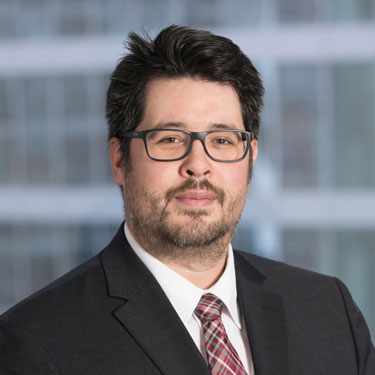 C. Byron Yep
Tel: (604) 305-0295
Fax: (604) 689-1028
byronyep@lexpacifica.com
Professional Biography
Byron is an associate at Lex Pacifica and advises clients on all matters of commercial disputes including construction litigation, defamation, insurance, municipal law, and contractual disputes. Byron has appeared as counsel at all levels of court in British Columbia.
Professional Designations/Affiliations
Law Society of British Columbia – Barrister and Solicitor
The Vancouver Club – Member
Access Pro-Bono Society (2014 to present) – Pro Bono Counsel
Federation of Asian Canadian Lawyers – British Columbia - Mentor
Educational Background
2004 – University of Victoria - B.Sc. (Chemistry)
2007 – University of Ottawa - L.L.B.
Publications & Seminars
Business in Vancouver, November 2017: Why Companies Need a Document Retention and Destruction Policy
Canadian Journal of Insurance Law (33 Can J. Ins. L. (May 2015): Causation in Multi-Party Litigation (co-author)
Continuing Legal Education: Privilege in Document Discovery
Client Seminars on:
- Municipal liability
- Tendering and procurement
- Dispute resolution in construction contracts
- Due diligence in environmental law
- Indemnity agreements
- Liquidated damages and penalty clauses