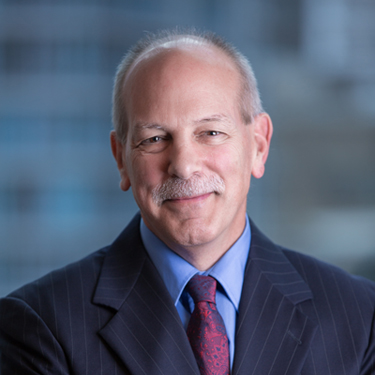 John H. Shevchuk
Tel: (604) 689-1024
Fax: (604) 689-1028
johnshevchuk@lexpacifica.com
Professional Biography
John spent the early years of his career as an associate and then a partner in two corporate commercial law firms located in downtown Vancouver, British Columbia. Between 1990 and 1994, he was a partner in one of Canada's national firms at its Vancouver office. In 1994, he began his own litigation boutique adopting the name Lex Pacifica Law Corporation in 2002.
John's professional experience includes appearing as counsel before the British Columbia Court of Appeal, the Supreme Court of British Columbia, the Provincial Court of British Columbia, and numerous Administrative Tribunals including the Property Assessment Appeal Board, the Environmental Appeal Board, construction and expropriation arbitration panels.
While having broad experience in civil litigation and dispute resolution, John's practice focus is in construction disputes, expropriation, real property assessment, environmental law, and other real property related litigation.
In addition to his work as litigation counsel, John is a Chartered Arbitrator and has acted as an arbitrator in real property disputes.
Professional Designations/Affiliations
Law Society of British Columbia - Barrister & Solicitor (Since 1984)
ADR Institute of Canada - Chartered Arbitrator
Appraisal Institute of Canada - AACI (Hon.)
Appraisal Institute of Canada - Associate Member/Appeals Committee Member
Appraisal Institute (U.S.) - Member
Association of Canadian Assessors' Counsel - Founding Member
British Columbia Arbitration and Mediation Institute - Member
British Columbia Expropriation Association - Member
Canadian Property Tax Association - Member
International Association of Assessment Officers - Associate Member
Real Estate Institute of British Columbia - Professional Member
Educational Background
1983 - University of British Columbia - Bachelor of Laws
1982 - University of British Columbia - Bachelor of Commerce Degree
Publications & Seminars
Alberta Assessors Association - 48th Annual Conference
Presenter: Hotel/Motel Valuation Guide
Alberta Municipal Government Board
Presenter: Valuation of Special Purpose Properties
Appraisal Institute of Canada: Dawson Creek
Instructor: Expert Witness Seminar for Appraisers
Appraisal Institute of Canada: Educational Seminar
Lecturer: Aboriginal Lands Real Property Assessment and Taxation
Appraisal Institute of Canada: Lower Mainland
Instructor: Expert Witness Seminar for Appraisers
Appraisal Institute of Canada: National Conference
Presenter: Special Purpose Properties: A Legal Perspective
Association of Canadian Assessors' Counsel: Inaugural Conference
Organizer
Presenter: Assessment Regimes in Canada
Association of Canadian Assessors' Counsel Conference
Organizer
Moderator: Aspects of Depreciation
Presenter: Solicitor-Client Privilege in a Government Context
Association of Canadian Assessors' Counsel Conference
Organizer
Moderator: Valuation and Classification Issues
Presenter: Legal Ethics and Advising Assessment Authorities
British Columbia Arbitration and Mediation Institute
Instructor: Rendering Arbitral Awards
British Columbia Arbitration and Mediation Institute
Instructor: Law of Evidence
British Columbia Expropriation Association Annual Seminar
Presenter: Highest and Best Use - A Legal Perspective
Canadian Property Tax Association: BC Chapter
Presenter: Effective Communications Before the Property Assessment Appeal Board
Canadian Property Tax Association: National Valuation/Legal Symposium
Presenter: British Columbia Legal Update
Canadian Property Tax Association: National Workshop
Presenter: Cross Canada Law Panel Speaker
Canadian Property Tax Association: National Workshop
Presenter: Unencumbered Fee Simple Assessment
Canadian Property Tax Association: Valuation Seminar
Presenter: Valuing Restricted Properties
Continuing Legal Education: Discovery Practice in British Columbia
Discovery Practice Panel
Continuing Legal Education: Judicial Review
Course Organizer
Presenter
Continuing Legal Education: Judicial Review and Administrative Law
Co-chair
Presenter
Continuing Legal Education: Real Property Assessment
Organizer
Presenter: Local Government Issues
Continuing Legal Education: Real Property Assessment
Organizer
Presenter: Stated Cases: Procedural and Substantive Issues
Continuing Legal Education: Real Property Assessment Manual
Editorial Board (2008 - 2012)
Contributor:

Practice and Procedure Before the Property Assessment Appeal Board
Assessable Property
Classification
Exemption
Valuation

International Association of Assessment Officers
Presenter: 30th Annual Legal Seminar
Obstacles in Ad Valorem Assessment of Going Concern Properties
International Property Tax Institute: Valuation Symposium
Presenter: Inextricably Intertwined Assets
International Property Tax Institute: Mass Appraisal Symposium
Presenter: Confidentiality and Privilege in Assessment
Lorman Education Services: Property Assessment in British Columbia
Presenter
Province of Alberta - Municipal Affairs
Co-Author: Commercial Properties Valuation Guide
Province of Alberta - Municipal Affairs
Co-Author: Hotel/Motel Valuation Guide
Client Seminar Series: Construction Tendering Law
Construction Tendering Law Post-Tercon
Professional Responsibility for Engineers
Expert Witness/Advocate Training in Real Property Assessment
Builders Liens: Holdback and Payment Certifier Issues (with John A. McLachlan)