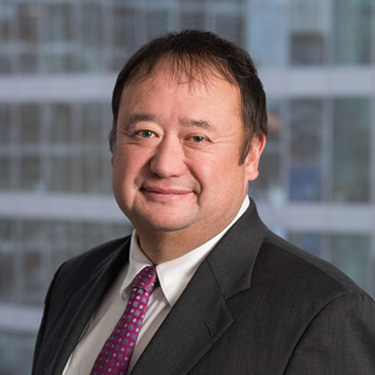 John A. McLachlan
Tel: (604) 305-0299
johnmclachlan@lexpacifica.com
Professional Biography
John is a Director and owner of Lex Pacifica. His practice is in the areas of commercial litigation and administrative law. John has a broad range of litigation experience including construction litigation, builders' liens, shareholder disputes, employment litigation, discipline matters, real estate transactions, commercial lease disputes, property tax disputes and other contract litigation.
John has appeared as counsel before the British Columbia Court of Appeal, the Supreme Court of British Columbia, the Provincial Court of British Columbia, the Federal Court, and various Administrative Tribunals including the Employment Standards Tribunal, the Property Assessment Appeal Board, the B.C. Human Rights Tribunal and the Workers' Compensation Appeal Board.
John has appeared as a speaker at legal education seminars and has been a guest instructor at the Professional Legal Training Course. He regularly writes for the Real Estate Institute of British Columbia's quarterly publication, INPUT magazine, on a wide variety of legal issues related to real property matters. He was also a contributing author for the CLE British Columbia Property Assessment Manual from 2009 to 2013.
Professional Designations/Affiliations
Law Society of British Columbia - Barrister and Solicitor
The Real Estate Institute of British Columbia – RI
Professional Legal Training Course – Guest Judge
Canadian Property Tax Association – Board Member (BC Chapter)
Vancouver Lawn Tennis and Badminton Club - Board Member (President)
Educational Background
1998 - L.L.B., University of British Columbia
1992 - B.A.(Psychology), University of British Columbia
Publications & Seminars
Association of Canadian Assessors' Counsel - National Conference, National Legal Update - Panel Member
Association of Canadian Assessors' Counsel - National Conference, Valuation Seminar - Panel Member
Continuing Legal Education: Real Property Assessment Manual Contributor: Chapter 5 - Property Classification
Canadian Property Tax Association, British Columbia Chapter - Industrial Property Tax Seminar - Panel Member
Canadian Property Tax Association, British Columbia Chapter - Legal Panel - Presenter
Tendering Basics
Tendering Law
Builders Liens: Holdback and Payment Certifier Issues (with John H. Shevchuk)